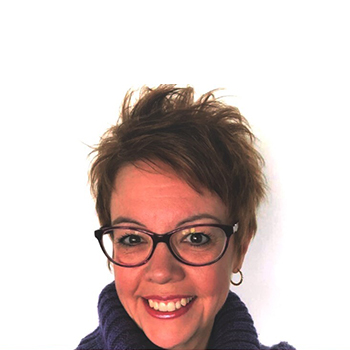 Manager of Patient Relations and Patient Experience (Social Work, MSW)
As a child, Dana always wanted to advocate for people who might not be able to speak for themselves. This passion was intensified through her personal experience of having a brother with specials needs, where Dana often protected, advocated, and promoted the value of empowering others. Dana initially graduated with a Bachelor of Science Degree in Health Studies from the University of Waterloo but went back to school to complete a Bachelor of Arts in Psychology, as she was drawn to learning more about human behaviour and counselling. Dana then went on to complete her Master of Social Work degree to foster further knowledge and opportunities to work directly with people in a human service capacity.
Dana has an array of work experience in hospitals as a clinical social worker across a wide variety of inpatient and outpatient services including acute, rehabilitation and palliative care. She also had her own private practice consulting with long-term care homes which centred around assessing and checking in with residents, responding to complaints and giving recommendations on how to approach care needs and interpersonal dynamics effectively. A key experience Dana credits, that offered significant preparation for her current line of work, includes a customer service position working at the courtesy desk at Loblaws as a teenager, where she received feedback at how naturally well suited she was for client service roles.
Dana's current position as a Manager of Patient Relations and Patient Experience with the Waterloo Wellington Local Health Integration Network is one that is often attained through a social work background. A typical work day for Dana involves listening to feedback, including complaints, from patients, caregivers, health care providers and stakeholders regarding health care services and finding resolutions to concerns. Her role involves ensuring processes within the overall health system are clearly communicated and identifying opportunities to improve the system. "The overall goal is to make it easier for people in our community to be healthy and receive the care and services they need."
Dana finds it rewarding when she is able to resolve a particularly difficult challenge and gain the trust of her clients and the healthcare team. Some examples of challenges in Dana's role include trying to quickly understand different perspectives of people and figure out what would be most helpful to each of them. The most escalated complaints stem from a place of passion and, quite often, fear. Knowing that anger on the tongue means fear in the heart, Dana spends much of her time assessing what is underlying the anger – what is the person most afraid of and what can be done to minimize that fear? Often, concerns arise because communication breaks down, intentions are misinterpreted, or answers to questions are unclear. At times, Dana responds to concerns about the shortage of healthcare resources or frustration with a system-related issue. Although she may not be able to resolve these issues herself, her skills in listening, empathizing, and validating are critical and impactful. Being responsive and able to make a difference in people's lives allows her to feel a significant amount of accomplishment in her work.
Key qualities needed for this role are being able to connect with people and effectively assess and understand what underlies human behaviour. Working in a direct frontline clinical capacity as a social worker is also very helpful for then transitioning to a role that is about improving systems. For instance, Dana noted how much she learned and grew from observing a mentor who worked directly with troubled youth. Dana absorbed her mentor's interviewing skills and strategies to work with clients where defenses may be high and how to help people feel comfortable and more amenable to challenging questions or conversations. The more you understand at the ground, clinical level, the more you will be effective at the systems level. Having some kind of healthcare experience is one major aspect to opening the doors into the patient relations avenue of social work and finding ways to develop conflict management and de-escalation skills is also vital to succeed in this field.
Future trends Dana notes in this occupation are increased patient partnership and 'co-design'. This means putting patients on committees where they can play an integral role in designing the future of healthcare and where they're able to represent their larger community. Dana also believes the healthcare system will be less segmented in the future. For example, if an individual is working in patient relations, the hope is that they will be able to have a bigger scope of responsibility to readily be able to help a client regardless of where they access healthcare. For example, a patient who has feedback about their healthcare experience at home as well as at the hospital would ideally only have to share their story with one person working in patient relations. That person would have access to health records for each phase of the journey and be a key contact for ongoing support. Dana notes that hopefully the future holds an even better integrated health system where patients have more access to their health information and separate organizations work as one big health team to streamline this access. These combined factors should improve the patient experience dramatically.
Dana advises students interested in health system management careers to conduct research on the
Ontario Patient Ombudsman Office
, which provides some insight on what's currently happening in the healthcare system and can help determine whether they are suited for the role. Being versed on the legislation around where patient relations fits (Excellent Care for All Act) would also be helpful. Relating to this, some professional associations connected to this career include the
Ontario Association of Social Workers
 and students are encouraged to connect with someone currently working in Patient Relations to learn about their member-only Ontario Patient Relations Association (OPRA). 
Dana encourages students to trust that whatever you're going into and whatever education you have, you will gain skills from those experiences that can be transferable to a variety of different roles. Even if there's uncertainty regarding the career choices you make, remember that it's okay to change your mind and there are always opportunities to learn from past experiences and apply that learning moving forward!