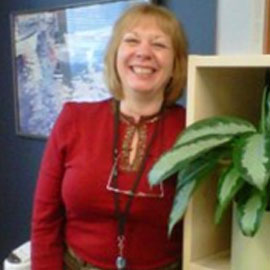 Director of Operations (French and Spanish, BA)
Laura Robertson, Granite Health Solutions
As a French/Spanish major, Laura Robertson never imagined she would end up in insurance operations. Throughout her degree at Laurier, Laura aspired to a career teaching languages in high school until she arrived in her senior year, where following some volunteering as a teacher's aide, she came to the realization that she preferred to work with adults. After several part-time jobs in retail, Laura also discovered a penchant for business which led her to her decision to test the waters in the business world.
Laura moved to Ottawa following graduation with the hope of landing a role where she could exercise her French language skills. Laura sifted through numerous company directories and phone books and started to apply to any company in Ottawa that caught her eye. "I chose Ottawa also because I had a friend there who I used to visit during the summers in high school, and I fell in love with the city." Two employers contacted Laura for an interview, and she found both prospects appealing, so left the decision to serendipity. "I decided that whoever called first, got me." Laura found herself in her first role as a dispatcher in the claims department of Allstate Insurance. After that, Laura felt she found her place in the insurance world as it offered a variety of roles that supported the opportunity to help people in need, use constant problem-solving skills and a lively, bustling office atmosphere.
Laura has since held 16 roles with 6 different insurance companies spanning from working in telephone and field claims adjusting to being an examiner, manager and trainer in insurance claims departments. Laura also worked for a vocational rehabilitation service provider; first as a case manager, then as a supervisor and branch manager. What Laura loves about the insurance industry is the variety of types of jobs, the opportunity to educate and to help people, and learning about financial management and business strategy.
Laura currently holds the title of director of operations with Granite Health Solutions (GHS) in Burlington. GHS is part of the Granite Global Solutions group of companies who provide a wide variety of services to the Canadian insurance industry. Those services include claims adjusting, investigations, structured settlements, engineering investigations, and disability management. As director of operations, Laura analyzes data involving profit margins, assessor costs, staffing requirements and quality assurance. She enjoys mentoring and coaching junior managers, researching legal decisions and developing training programs for employees. Laura finds her current role at GHS fascinating because it encompasses a part of each role she's had in insurance over the past 33 years since she graduated from Laurier, including the ability to use her French while assisting in reviewing reports from assessors in Quebec and New Brunswick.
Laura indicates that to succeed in an operations role with insurance services, you need to be able to multi-task and see beyond the obvious. Financial management competency, alongside solid interpersonal skills and the ability to work independently are key. Since Laura's role is specific to disability insurance management, she indicates that a variety of senior management come from a background in health care. Having a health care background aids in understanding "what is clinically appropriate and within legislative limitations for a client."
Who would ever have guessed that a languages major would wind up as an operations director with a disability management company after an already-lengthy career in claims adjusting and management? Laura's story is yet another reminder of how a degree does not solely dictate your career, and instead serves as a stepping stone toward a plethora of opportunities. Laura reminds students when researching and determining their career path to be open minded to the idea that you may need to divert from your original plan to accommodate new opportunities and interests. For Laura, deviating from her initial teaching career objective was "terrifying, yet essential." Her advice to students is that "You will never end up where you thought you would, and in general, the things that are fun for you at the undergrad stage of life, tend to be those you'll gravitate to later in life."
As insurance is an expansive and necessary industry, careers with insurance are endless and there are always opportunities to look at other roles and companies. For students beginning to familiarize themselves with careers in insurance, be sure to visit the Insurance Institute Career Connections page. You can find other useful information from the Ontario Insurance Adjusters Association, the CICMA (for Insurance Claims Managers), Canadian Underwriter magazine and Thompson's Insurance News.