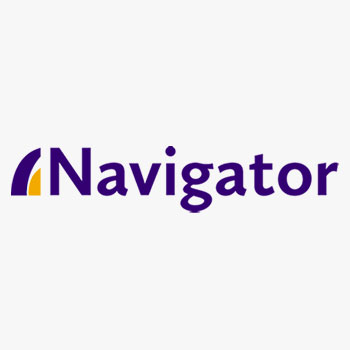 Navigator
Navigator is Laurier's online system for experiential learning and career development and is the home of your Laurier Experience Record.  
Logging in
To log in to Navigator, use your network ID (xxxx####) and password. Navigator uses your mylaurier.ca email for all student communication.
Laurier Experience Record (LER) 
The Laurier Experience Record (LER) is a shareable summary of your validated and reflected experiences including your developed competencies, the total number of experiences, and the types of experiences. Navigator pulls from all the experiential learning experiences tracked in the system and puts them together to create your LER. You can share your LER to your LinkedIn profile as a verified listing of all your activities at Laurier.
Job and Volunteer Postings 
Employers who are seeking to hire Laurier students and alumni can post jobs directly on Navigator. You can view and apply to available opportunities on our three job modules: 
Off-Campus Job Postings

: opportunities at organizations outside of Laurier including part-time, summer, graduating student jobs and immediate full-time opportunities

 

On-Campus Job Postings

: opportunities at Laurier including part-time, summer, student employment programs, and full-time opportunities

 

Volunteer Postings:

 opportunities to volunteer at Laurier or community organizations

 
Tips for searching for jobs
Job postings are updated daily

Each module has Quick Searches to help you find different types of jobs

Click Advanced Search in each module for more search options

You can save your search results for future searching and to be notified by email when new postings match your search criteria
Career Centre 
Use Navigator to access the programs and resources you need to be real-world ready. In this section of the system, you can book an appointment, register for an event, and access resources such as workshop slides, event recordings and handouts and digital resources. 
Use the appointment calendar to book an individual appointment (in person or online) to meet with a professional Career Consultant.
Appointment Types
Career Consulting

 

Further Education (information, applications and interviews)

 

Resumé/Cover Letter critique

 

Job Search

 

Interview Skills

 

Assessment Debrief

 

LinkedIn

 
Events
The Career Centre offers a range of workshops such as career planning, job search preparation, further education and more. Use the event calendar to register for workshops to earn the Career Development Certificate and the Engagement and Employability Certificate. 
On the event calendar, you'll also find Employer Recruiting Sessions, Career Panels and Networking Events, and Job and Volunteer Fairs. 
Co-op
Navigator is the home for Co-op at Laurier. Future co-op students can apply for the program when they are eligible (typically the summer after first year) and current co-op students use the system for job postings, work term records, co-op fundamentals course, events and appointments. 
Co-curricular Experiences
Add your co-curricular experiences (on-campus volunteer, club, athletic opportunities, etc.) that you participate in during your time at Laurier. Track the time you spent, reflect on your learning and identify the competencies you developed during the experience. Positions with completed reflections can appear on your published LER. 
Curricular Experiences
Your course-based experiential learning experiences are tracked in the Curricular Experiences module. You may use the module to sign up for an experience, track hours or complete reflections, depending on your experiential learning course. Other experiential course experiences will be added to this module at the end of each academic year.  
Certificates and Workshop Series 
A variety of non-credit certificates and workshop series are managed in this module. There are some certificates that you can enroll yourself in and others where the participants are added by an administrator. Completed certificates and workshop series will appear on your LER.