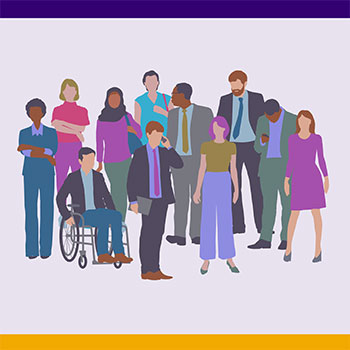 Diversity Job Fair 2022
Employment and Volunteer Opportunities from Organizations Committed to Equity, Diversity and Inclusion
Connect with organizations interested in building a more diverse workforce.
Gain exposure to employers committed to equity, diversity and inclusion in their supports and services.

View job and volunteer opportunities in an easy and accessible manner.

Network with employers using chat and/or video functions on March 8, 10 a.m. - 2 p.m.
This event is open to all Laurier students and alumni.
Online organization showcase: Monday, February 14 to Monday, March 28, 2022 
Meet representatives from participating organizations: Tuesday, March 8, 10 a.m. - 2 p.m.
Get Started:
Event Features:
This is a Laurier-exclusive event - employers are interested in connecting directly with you! 

Access the platform ahead of the Diversity Job Fair to create a new account or log into your account, upload your resumé, browse organizational profiles and view chat times.