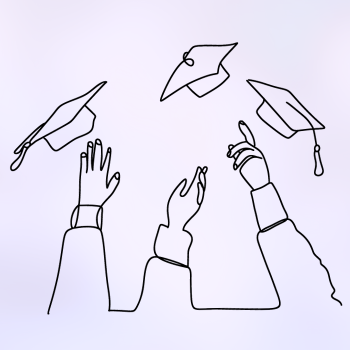 Further Education Week 2023
The Career Centre presents Further Education Week, October 16 - 20, 2023. Led by our further education consultants, the week features online workshops to help you prepare for the application process, drop-in chats to discuss common topics, and the Further Education Fair. 
Further Education Fair
Wednesday, October 18, 2023 | Drop-in from 12 noon - 3 p.m. | Lazaridis Hall
If you are considering further education, including law school, graduate school, post-degree college programs, teacher education, health programs, study abroad and more, this is the event for you! 
The event features over 70 exhibitors representing various institutions and programs. Drop by to ask questions about program options, admission requirements and application procedures. Whether you are exploring options for your future, or applying to programs this year, attending this event will provide valuable insights and resources to support your career journey. 
Visit Navigator to view the list of participating organizations and register your attendance to receive tips for the fair!
Further Education Week at a Glance
Monday, October 16
Tuesday, October 17
Wednesday, October 18
Thursday, October 19
Friday, October 20
We're here to assist with your planning and preparation.
Preparing and applying to further education programs can be overwhelming, but the Career Centre can assist you.
Further Education appointments are open year-round for individual advice about grad school applications and tests, information about professional programs including teacher education and law, preparing personal statements or applying to college programs.
Additional further education resources, including information about preparing for grad school, is also available on our website.