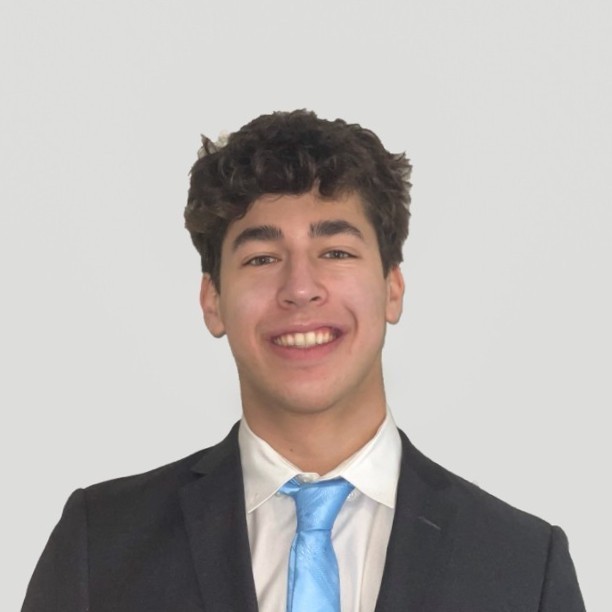 StartUp Lab Story: Gerald Rossen and HustleHawks
By Alex Kinsella
How HustleHawks hopes to help students find help with common tasks
Building a startup can take many different avenues, from creating the next great hardware product to creating an entirely new category. But the core of every startup shares the same DNA—creating a solution for a problem that a customer is willing to pay for. Today's most profitable and valuable startups offer a marketplace to connect people with products or services. These marketplaces include household names like eBay, Airbnb, and Amazon, to name a few—and a recent Dealroom report showed the total valuation of marketplaces in 2021 is an impressive $5 trillion.

Gerald Rossen, the founder of StartUpLab venture HustleHawks, is hoping to capture some of that valuation with a unique spin on traditional task-based service marketplaces. HustleHawks is designed for university and college students (the "Hustler") to complete tasks posted by other students, local businesses and families (the "Hawks"). But instead of the student service provider ("Hustler") setting their rate, the customer ("Hawk")— sets the price for completing the task.

Originally from Toronto, Rossen has always been interested in business—especially in reading the stories of famous entrepreneurs and their startup journeys. He said he found inspiration in their stories of starting from nothing and building a world-changing company. "I took a lot of business courses in high school anticipating that I wanted to do an undergrad degree in business. Fast forward to finishing grade 12 and I applied to different business programs across Ontario, but it was the co-op program at Wilfrid Laurier that made me gravitate toward the program," Rossen said.
Necessity is the mother of invention
Studying at the Lazaridis School of Business and Economics led Rossen to the idea of starting a venture. Each year, students compete in a new venture competition, and it was there that Rossen came up with the idea for HustleHawks. "We came up with this business idea and worked on it to develop a business model around it. At the same time, I was about to start a co-op term and then the pandemic started. Suddenly I had all of this extra time on my hands and that was the catalyst for me to try to make it real," Rossen said.

While other task-completion marketplaces are available, Rossen said the student-focused nature of HustleHawks sets it apart. The tasks can be anything from cleaning to tutoring—any simple jobs for other students, small businesses and families around campus.

His idea came from a common pain point many first-year university students have—living on their own for the first time. He said that while he was fortunate that his parents did the majority of household work, he found himself in university doing laundry by himself for the first time. "When I was busy with school work, I thought to myself that it'd be great if I had someone to do this for me. I wish I could just pay someone to help me. But I'm also a student, and I knew having a part time job wasn't always feasible because of school work and extracurriculars. What if there's a way for students to make a quick buck on their own schedule when they have time between classes? I put the two together to make a marketplace for students helping other students," Rossen added.
"... My time [at the StartUp Lab] has been really valuable for me. I've met other student entrepreneurs and the mentorship and advice have been amazing".
Finding unexpected help from StartUp Lab
Building a venture and completing a degree is a unique challenge. Rossen said he is managing with support from StartUp Lab. He's currently completing his third year in the Bachelor of Business Administration program and plans to graduate in 2023. The co-op program supports Rossen by allowing him to spend his previous co-op term and his last co-op term working on HustleHawks. "I reached out to some of the people at the co-op office and asked if I could work for myself for a couple of terms instead of a traditional placement. One of their requirements was having supervision—which makes sense—and that's when I applied to StartUp Lab. My time here has been really valuable for me. I've met other student entrepreneurs and the mentorship and advice have been amazing," Rossen said.
One of Rossen's mentors is Richard Niedert. He said that learning how to hold himself accountable has been a critical lesson for success. "When I had our bi-weekly venture meetings, I found so much value from them. I asked to have weekly StartUp Lab meetings because I wanted to report on my progress. I wanted to incorporate what we worked on the week before and show that there were some efforts made in those areas," Rossen added.
Getting into the entrepreneurial mindset
One major challenge for Rossen was getting used to being in an entrepreneurial mindset and learning how to deal with the rollercoaster ride of building a new venture. "Some days, there could be five new positive developments and you're on cloud nine. Everything feels amazing and you feel like you're on your path to becoming successful and building this out for so many people to benefit from. Then the next day, after the five positive things happened, seven negative things happened. It can be demoralizing," Rossen said.
Developing that entrepreneurial mindset has allowed Rossen to take a step back from challenges and setbacks to see what didn't work and the options for taking another attempt. "It can be difficult—but my StartUp Lab mentors have helped me learn to shake off the initial frustration and see what I could have done differently," Rossen added.
Rossen said the mentorship should be top of mind for anyone considering applying to StartUp Lab.
"I was kind of naive about the value of mentorship and didn't think I really needed help. I thought I had all the answers. That attitude quickly changed and I recommend anyone—especially those in the Laurier community—look at joining StartUp Lab. All the entrepreneurs here are trying to make their businesses work. We're all trying to support each other and help each other—it's a really positive community."
Want to get involved? Ask us how at
 

startuplab@wlu.ca.
Contact Us:
StartUp Lab

E: startuplab@wlu.ca
Office Location: 64 University Avenue West - LH1021

Office Hours:
8:30 a.m. to 4:30 p.m.