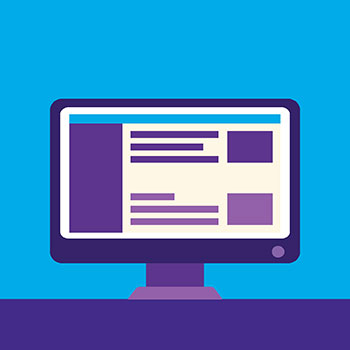 Remote Teaching Development for Grad Students and Postdocs
Develop your teaching... remotely!
We're all trying to navigate this new remote teaching and learning environment and we can find success if we continue to work – and learn – together. Explore all of the webinars, services and programming available exclusively to Laurier's graduate student and postdoctoral teaching communities.
Consultations
As members of Laurier's graduate and doctoral teaching community, you have access to one-on-one consultations to support your teaching development. Request your appointment today.
Webinars
Direct access webinar recordings
We are offering access to webinar recordings focused on remote teaching and learning:
Strategies for Providing Constructive Feedback | Watch the recording [Password: jh06&pHC] 
Remote Strategies for Integrating Physical Activity into the Classroom | Learn how to create and apply techniques in remote and online classes | Watch the recording [Password: 7k@4s$5.]
Student Engagement in a Remote Course | Explore approaches to creating engagement while teaching a remote course | Watch the recording [Password: 6g=y=+eQ] 
Other pre-recorded webinars
How to Support Students in Remote Learning Environments 
Lessons from "Flipped" Classrooms for Remote Learning 
Creating Community in Technology-Enhanced Remote Learning
How to Bring PowerPoint to Life in Remote Learning
Discussions to Cross Distances in Remote Teaching 
These other pre-recorded webinars require you to request a password. Please email the Develop Your Teaching team to request a password.
Online Modules
The Remote Instruction MyLearningSpace module has been designed to support and prepare you for your upcoming remote GTA roles this academic year. It introduces the concept of remote teaching, as well as best practices and what you can expect in your remote GTA role.
Registration: Self-register on MyLearningSpace. Select "Self Registration" from the top left-hand navigation and find "Remote Instruction GTA" on the alphabetized course list.  
Time Commitment: Estimated time to complete is about 1–hour.
Certificates
University Teaching Foundations (UTF)
This certificate is a cohort-based sequence of engaging online modules intended to provide a foundation for success in the classroom as a teaching assistant as well as gain transferable skills applicable to future employment opportunities.
Foundations in Online Teaching
Develop your online teaching skills and gain insight into the online course development process through a sequence of online modules and activities. You will have the opportunity to put the skills you learn into practice through the creation of an online lesson and participation in an online feedback session. Register today.
Introduction to Intercultural Teaching
As educators, we aspire to incorporate internationalization, global citizenship, and diversity into classrooms and curricula. During this certificate, you'll participate in online sessions designed to support your development as an educator in today's complex higher education environment. Register today.
Curated Resources
The following resources about remote instruction from external sources provide further background, ideas, and considerations when transitioning to teaching in a remote environment.