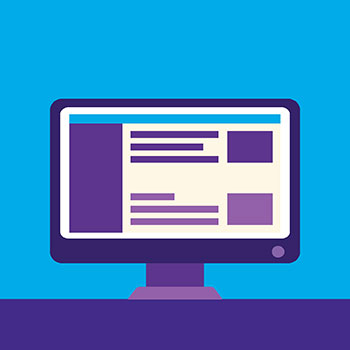 Remote Teaching Development for Grad Students and Postdocs
Develop your teaching... remotely!
We're all trying to navigate this new remote teaching and learning environment and we can find success if we continue to work – and learn – together. Explore all of the webinars, services and programming available exclusively to Laurier's graduate student and postdoctoral teaching communities.
Consultations
As members of Laurier's graduate and doctoral teaching community, you have access to one-on-one consultations to support your teaching development. Request your appointment today.
The Guide for Remote Teaching, Learning, and Assessment
Laurier's Teaching and Learning team created this comprehensive Guidefor Remote Teaching, Learning and Assessment to take instructors through everything they need to consider when planning, building and teaching a remote course – from theoretical concepts grounded in research all the way through to practical execution. Topics include:
Online Modules
The Remote Instruction MyLearningSpace module has been designed to support and prepare you for your upcoming remote GTA roles this academic year. It introduces the concept of remote teaching, as well as best practices and what you can expect in your remote GTA role.
Registration: Self-register on MyLearningSpace. Select "Self Registration" from the top left-hand navigation and find "Remote Instruction GTA" on the alphabetized course list.  
Time Commitment: Estimated time to complete is about 1–hour.
Curated Resources
The following resources about remote instruction from external sources provide further background, ideas, and considerations when transitioning to teaching in a remote environment.