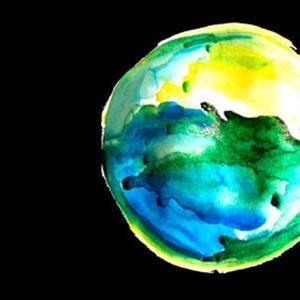 Laurier International Cultural Conversations: Virtual Multicultural Community Building 2.0
For the second consecutive year, Laurier International, in cooperation with Laurie Jacklin's HR261: Multiculturalism course and Community and Workplace Partnerships brought together undergraduate students to participate in Laurier International Cultural Conversations (LICC), a program that provides an experiential learning opportunity for relationship-building and improved understanding across cultures, nationalities and languages.
As classes pivoted to online and remote delivery in fall 2020, the LICC program was created as a Community Service-Learning (CSL) opportunity to support course content and bridge the physical divide many students were experiencing. For the program, international student volunteers were matched with small groups of HR261 students to participate in guided conversations and mutual learning about ​their lived experiences. All students also had the opportunity to participate in the Intercultural Certificate to aid in development of intercultural skills, knowledge and attitudes to strengthen their ability to support and understand a globally diverse world.  The students' collected reflections explore how they built online communities and expanded their intercultural learning while studying virtually.
Student Reflection Essays
Maxine, Ahmed and Majeedullah "Every culture has its own rules; what is weird to one is normal to another."
Ryan "…never judge a book by its cover"
William "… everyone has their own story, but we all have more in common than you think"
Gloria and Mary "We started as strangers on Zoom…"
Monique and Selam "Virtual classes make lifelong friends"
Hussein "…it took a great courage and bravery"
Madison "… immigration, colonialism, and community"
Zuzanna "…first-hand experiences with diversity and culture"
Kelci, Ibukun, Soleil, Sophia & Yifei "…a rare experience and wonderful opportunity"
Lily, Maneet, and Pauline "…connect with a diverse array of individuals"
Kelly, Renata and Alina "…these groups have constructed genuine friendships and connections"
Cortney and Matthew "Thank you for helping us tip the iceberg"
Laurier International Cultural Conversations is a collaborative teaching initiative produced by Anne-marie Henry (Laurier International), Sara Darling (Laurier Brantford Community and Workplace Partnerships), and Laurie Jacklin (contract teaching faculty at Laurier's Brantford campus). Thank you to our international student volunteers for making this virtual learning journey possible.