Borrowing and Purchasing Assistive Technology
Borrowing Equipment and Software from the ALC
The Accessible Learning Centre (ALC) has a variety of equipment and software available for you to borrow on a short-term basis. Students registered with the ALC can get information about loans by contacting the assistive technologist.
How to View Your Checked Out Assistive Equipment
Once you have arranged a loan, you will see the details of the equipment you have checked out on Accessible Learning Online.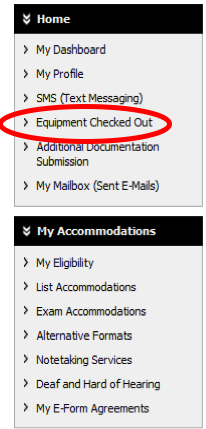 Details of your loan, including all pieces of equipment you have checked out and their due date will be listed on the "Equipment Checked Out" page.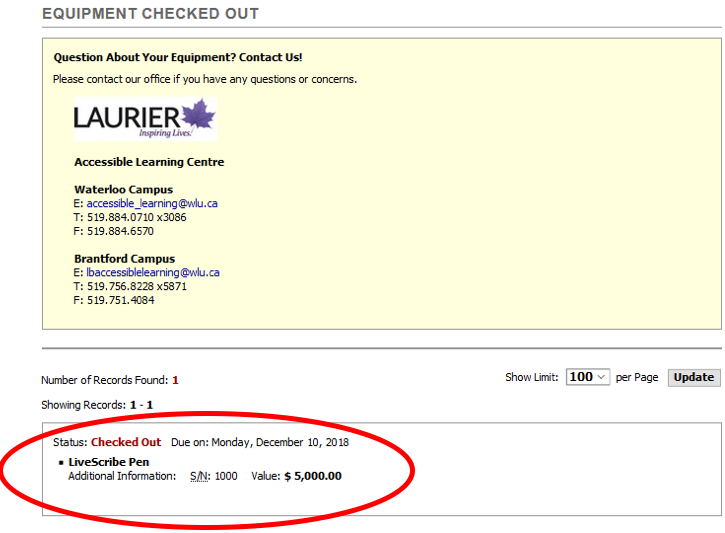 Borrowing Devices from Other Departments
Other departments such as Information Communication Technology (ICT), Prism or the U-desk may have computers or tablets that any student may borrow. If you would like to use assistive technology on a borrowed device, check with the assistive technologist for compatibility and availability before you borrow.
Purchasing Assistive Technology
An assistive technologist is available to assist you in choosing assistive technology that you plan to purchase.