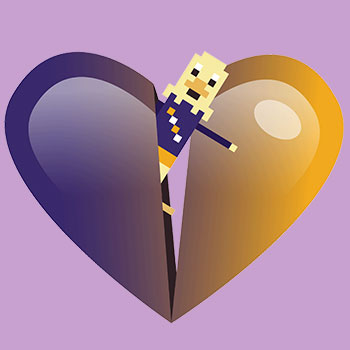 How to avoid the slump and stay sharp this summer
The summer slump is real. You might be studying this term and feeling a little sluggish. Or maybe you are avoiding academic work all together after a challenging semester. If either is the case, it is fair to say that your summer break – no matter what it looks like this year – has been well earned.
It can seem more challenging to stay motivated when the sun is out, local attractions are starting to safely reopen, and it seems like everyone is talking about their upcoming break. If you are feeling the summer slump – that is, you are worried about learning loss or losing the study skills you have developed through the school year – you are not alone. Read the advice below from Laurier students about how you can stay sharp this summer, regardless of whether you're in the middle of a summer course or taking a well-deserved break.
'Know Where to Go for Support'
Hannah Kong, Business Technology Management
Reason why you might take the summer off studies.
It is valid to take some well-deserved time off to take on new roles, try out new experiences and to refresh our minds before going into a new semester.
How do you stay motivated when taking classes over the spring or summer?
To stay motivated in my classes during the spring, I try to stay connected with my colleagues and form study groups with those who are in my classes. This allows us to hold each other accountable throughout the semester, while also providing a social aspect to my university experience. I also try to take regular breaks to refresh and refocus my mind.
Why is it important to keep a focus on academic integrity during the spring and summer months?
Acting with integrity is crucial for academic success, so practicing these ethical and moral principles throughout the spring and summer months will ensure that you do not forget what is expected of you. As a student returning to classes in the fall, understanding how to execute academic integrity will be one less thing to worry about when the semester gets busy. You can learn about and understand Laurier's expectations around academic integrity before even stepping foot in the classroom.
How can an incoming student 'stay sharp' in the months before fall term?
To stay sharp and prepare for academic success before the fall term, incoming Golden Hawks should become familiar with the academic resources on students.wlu.ca. Laurier offers academic support services, including in-person and online workshops and consultations, as well as online self-serve resources. Reviewing these resources ahead of the fall term means that Golden Hawks will know where to go for support right from the get-go.
'Set Goals for Yourself'
Alexa Stucke, Human Rights and Human Diversity
Favourite part about taking courses during the spring or summer.
Having a lighter workload during fall and winter.
Reason why you might take the summer off.
Rest is important to be productive and at your best!
How do you stay motivated when taking classes over the spring or summer?
I stay motivated by planning fun summer activities and using time-management skills to have my class assignments done before the fun activities as a reward.
What is your greatest distraction from studies?
Tiktok.
How do you deal with this distraction?
I use the Pomodoro technique, which helps me break my study sessions into chunks and makes them more manageable.
How can an incoming student prepare for academic success before fall term?
Set goals for yourself and prepare what time-management skills will work for you before beginning courses. Also, check out the academic resources on the Laurier website!
'Continue Practicing Academic Integrity'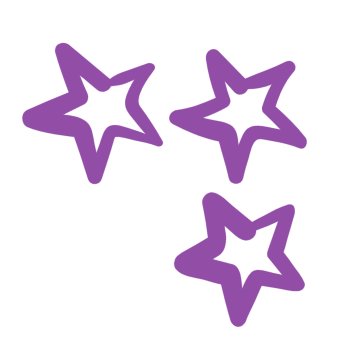 Mackenzie Lake, Faculty of Science
Reason why you might take the summer off.
A reason that I might take the summer off studies is to focus on work or furthering my own development. University is hard and there is nothing wrong with taking a break from courses when needed. Students can use this time for self-care, to connect with friends and family, or simply to relax!
Is it important to keep practicing academic integrity during the summer months?
It's important to continue practicing academic integrity over the spring and summer months to ensure you are being honest with yourself and your peers, are effectively learning the concepts from your courses, and are best preparing yourself for the year ahead. Students should always practice academic integrity while in university and beyond to guarantee they are reflecting upon themselves and their work, which will ultimately lead to successes.
How can an incoming Golden Hawk prepare for academic success?
Incoming students can prepare for the upcoming year by reflecting on their past high school experiences. It has been noted that many students have a hard time discovering the best way to study in university. This is because of the differences between high school and university classes. To ensure students are staying on track, they can begin to check out the academic support resources Laurier offers. Further, students can investigate organizing their time. This will help them practice habits to ensure academic integrity by limiting feelings of stress or being overwhelmed.
'Have a Calendar Laid Out'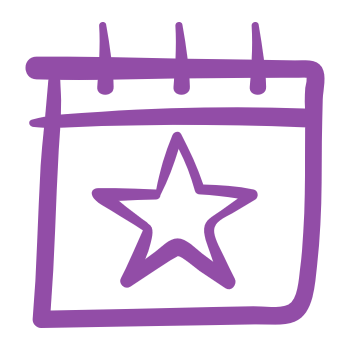 Patrick Alido, Lazaridis School of Business and Economics
What keeps you on track?
I stay motivated when taking classes over the spring or summer by ensuring I have a calendar laid out with important dates and deadlines. As there are many plans that could arise over the summer, I ensure that I plan accordingly and I commit a certain portion of the day to any schoolwork that needs to be completed. This is my second summer semester and using this method has seemed to keep me on track.
What is your greatest distraction from studies?
Definitely my phone and social media and just wanting to be up to date with the latest news and what my friends are up to.
How do you cope with distractions or procrastination?
The one way that I've been able to cope with distraction is by simply putting my phone away for a portion of the day and doing work during that time. There is a saying, "out of sight, out of mind," and that is exactly what I do with my phone.
How do you practice academic integrity during the spring and summer months?
Academic integrity is such an important part of your university career and is something that should be practiced throughout. I feel that because the spring and summer months have a lot less going on in comparison to the fall and winter terms, students are really able to understand the importance of academic integrity and be less distracted by the things going on around them.