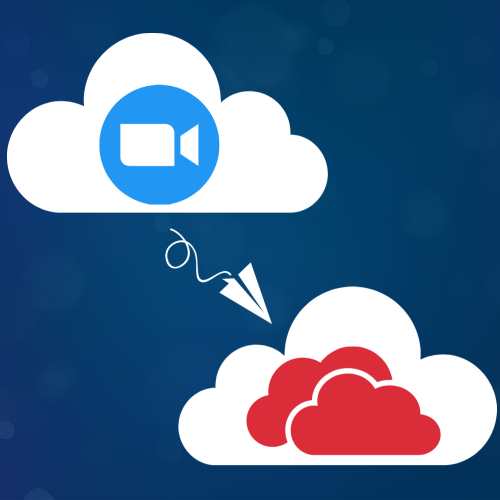 Zoom Recording Storage and Deletion Guidelines
Since implementing Zoom last year, many of us have utilized the recording feature to capture meetings, classes and other important sessions. Zoom as a platform is not intended to be a permanent video recording storage repository and we are fast approaching our capacity to store videos.
Starting May 5, 2021, a configuration setting will be enacted where Zoom recordings will be automatically deleted 150 days (5 months) after the date of the recording to ensure sufficient storage space is available for coming terms to hold recorded Zoom content.
This means all recordings from December 6, 2020 and earlier will be deleted from Zoom on May 5, including any recordings from the spring 2020, fall 2020 and winter 2021 terms. To prevent any unnecessary loss, you should ensure any recordings you would like to retain are saved to an alternate location (such as OneDrive) for long term storage.
Any future recordings will also be deleted once the 150 days pass from the day of recording. It is important that you continue to save any recordings you wish to retain well in advance of their deadline for being deleted automatically.
OneDrive
Over the next few months, it is recommended you start saving Zoom recordings to OneDrive for long term access. OneDrive for Business is an integral part of Microsoft Office 365 and provides a place in the cloud where you can store, share and synchronize your files. You are provided with 5 TB of space.
Refer to ICT's instructions for archiving video recordings for instructions on saving content to your OneDrive.
Deleting Zoom Recordings
If you have already saved your Zoom recordings to OneDrive or another preferred storage location, keep yourself organized by starting to delete old recordings from Zoom yourself.
Refer to ICT's instructions for deleting video recordings to clean up your account and free up storage space.
Saving Storage Space
When using Zoom to record to the cloud, users can select the types of recordings they would like created. It is best practice to only save the types of recordings you require, rather than selecting all the options available.
Refer to ICT's instructions for recording best practices to update your settings in Zoom.
Email reminders will be sent over the next few months in advance of enabling the automated Zoom recording deletion. If you have any questions please contact the ICT Service Desk (support@mylaurier.ca).