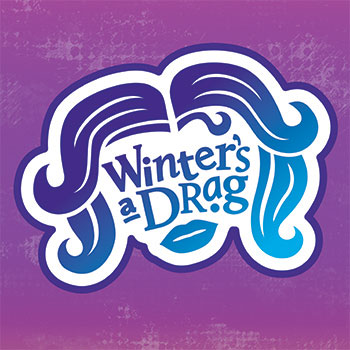 Winter's a drag so let's celebrate spring with a drag show and fun swag
Update: The Winter's a Drag event is moving indoors to the Sanderson Centre for the Performing Arts due to an unfavourable weather forecast. 
Hey Laurier students! It's been a long winter, so let's welcome spring with a colourful and creative drag show celebration on March 23 at the Sanderson Centre for the Performing Arts (88 Dalhousie St.) in Brantford.
The campus experience coordinator and the Office of the Senior Executive: Brantford Campus are excited to host Winter's a Drag, a celebration of talent and self-expression. The event features fun giveaways, glow furniture and a drag show spotlighting five talented performers.
The first 100 students will receive free special Laurier swag – just present your Laurier OneCard at the event. Plus, get free hot chocolate, glow gifts and a chance to win fun prizes.
Event Details
Date: March 23
Time: Giveaways start at 7:15 p.m., drag show starts at 8 p.m.
Location: Sanderson Centre for the Performing Arts, Brantford
Meet the Performers

Before the show, take some time to meet the amazing artists gracing the stage during Winter's a Drag.
Performers include Tiffany Boxx, Manny Dingo, Ava King, XtacyLove and Makayla from Vision Drag Artists.
Funding for Winter's a Drag is provided by the Student Life Levy. The event will be held in compliance with all university and public health guidelines.