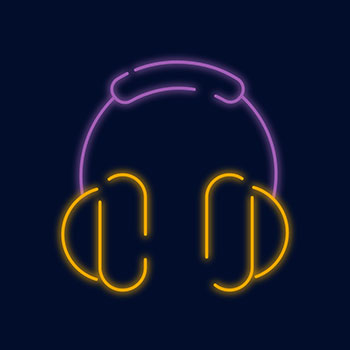 Homecoming 2022 is for students too!
Looking for ways to get involved and celebrate Laurier's Homecoming IRL? Lucky for you, you're in the right place.
Laurier Homecoming 2022 is right around the corner, and we are so excited to be back on campus and celebrating with our current Laurier students and engaged Laurier alumni.
Everyone knows Homecoming is about Laurier alumni coming together and celebrating their memories of being a Golden Hawk; however, that doesn't mean our current students can't celebrate just as much.
Check out the HoCo Menu Contest, including the Homecoming feature items at our on-campus food service locations. As well as the schedule for all events happening this week for our current students.
HoCo Menu Contest with Food Services
From Sept. 19 until Sept 23, Veritas, Wilfs, and the Fresh Food Company will feature a Homecoming-themed item on their menu.
For all students who purchase or order this item, scan the QR code within the service to enter the HoCo Menu Contest! Menu items and prizes are coming soon!
Homecoming Events for Current Laurier Students
Attention students living in Laurier residence buildings! Be sure to submit a photo of your Laurier space filled with Laurier swag to @laurierreswloo!
Take a Selfie with Midas
Sept. 21, 1 to 4 p.m. | Quad (Rain location: Lower Concourse)
Looking for a new polaroid to hang in your dorm room? Come take a selfie with Midas to add some #laurierlove to your student living space. Bring your friends, roommates, classmates and more to snap a pic with this famous Laurier celeb! Ticket sales for the Homecoming Football Game and Homecoming Headphone Disco will also be available!
Family Feud with ABS
Sept. 21, 8 to 10 p.m. | Wilf's Restaurant
Start Homecoming Wednesday off in Wilf's with Family Feud! Come watch an entertaining show as the members of the Laurier ABS battle it out for a set of Homecoming football game tickets!
Wilf's Trivia with Laurier Alumni Guest Host Kyle Armstrong
Sept. 22, 9 to 11 p.m. | Wilf's Restaurant
For lots of our Laurier Alumni, Wilf's Trivia used to be one night of the week that all of campus looked forward to! Unfortunately, since the COVID-19 pandemic this tradition has slightly fallen off so why not bring it back! Grab your friends, roommates, or classmates and make sure to book a table for Wilf's Trivia (Laurier alumni also welcome!)
Homecoming Headphone Disco
Sept. 23, 8 to 11 p.m. | The Turret
Headphone Discos are always a hit here at Laurier so get ready to dance the night away with all your friends. Headphone Discos are a great way to listen to your personal preference of music while still being able to dance with all your friends. Choose between up to three different DJ's, playing three different types of music, all at the same time.
Purchase tickets to the Homecoming Headphone Disco.
Homecoming Pancake Breakfast
Sept. 24, 10 to 11:30 a.m. | The Quad
Start Homecoming Saturday off in the Quad with Pancake Breakfast! Enjoy a delicious complimentary breakfast, lawn games, and SO much more. This event is family friendly and welcomes all ages.
Laurier Football vs. Ottawa: Homecoming
Sept. 24, 1 p.m. | University Stadium
Get your tickets for Homecoming Football! Come on home to University Stadium and see your Golden Hawks take on the University of Ottawa Gee Gees.