Game Design and Development student portfolios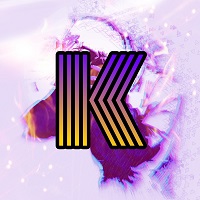 Patrick is seeking a position as a game designer or quality assurance tester. His focus is on designing games as a whole, narrative structuring/dialogue and making card games in his spare time.
Example Games
Fractured Lines: A single-player card + die game aimed at learning how different approaches lead to different consequences.
Y2K: The End of the World, a live-action escape room designed to explore the impacts of Y2K and working as a team.
Crunch, Crunch, Crunch! A two-player cooperative experience to help aspiring designers learn the benefits and drawbacks of 'crunching' in the industry.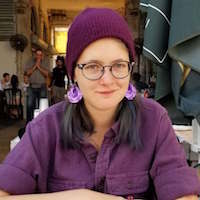 Eden is interested in positions in game writing, narrative design, and puzzle design. Her area of expertise lies in escape rooms and tabletop roleplaying games, but she is interested in any game projects involving a strong narrative focus.
Example Games
Red Bull Mind Gamers Escape Room: An escape room world championship that challenged players to rescue an AI from the hidden servers of a hacking company.
Discordant Whispers: A collaborative hidden role/text adventure mystery game based entirely in Discord, using different channels and role commands to simulate a physical space.
The Laurier Way: A digital alternative to Laurier's orientation week. Over the course of five days, players experienced five different team building games and endeavoured to defeat Splat, the evil ghost wizard.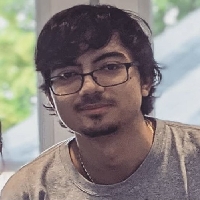 Angelo is seeking a position in digital game design. His focuses are mechanics, environment, and systems design, and has a strong interest in roguelite and roleplaying games.
Example Games
Pordol: A short 2D puzzle game where the player has to escape D-0's facility by solving puzzles using the patent pending Pordol gun.
Hoarding Hero: A rogulite inventory management game – Slay the Spire meets Moonlighter.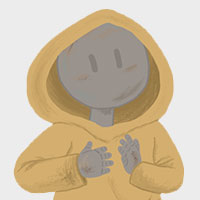 Hunter is seeking a position in educational and recreational games. Her focus is on the roles of game design, narrative design and/or art related work within card games, table top games and digital games. 
Example Games
CommuniTEA: A tea building simulation game where players are a little robot serving tea to help maintain the health of those that come to their tea shop.
Opportunity Awaits: A card game designed to show players how the occupational sector currently functions and in what ways they can change the system to allow people to have equal opportunities in life.
6 Degrees and Casual Critters: A mobile game funded by the Ministry of Environment to showcase ways in which players can lower their carbon footprint in their daily lives.

Dakota is interested in a position as a narrative designer or storyboard artist. Her area of expertise is in 2D design, traditional art, and dialogue.
Example Games
Intergalactic Cook-Off: A cooking sim-like game that is truly out of this world! Players hone their skills as master chefs to impress their rivals, and then team up to compete in the finale of the galaxies most anticipated cooking event.
Beesic Income: Beesic Income is a co-op board game in which players struggle to maintain their colony together after their Queen cuts support for the working class.
Delivray Debacle: A Pathfinder module in which players explore the corruption of the press by a ruthless lord who seeks to sway the popular opinion of the town before the next election in Delivray.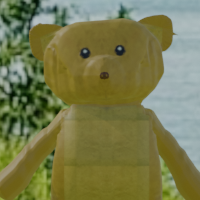 Aran is seeking a position in a indie studio or start-ups. His focus is primarily digital games, as well as an interest in gamification platforms.
Example Games
ReVolt: A stealth game where the player must avoid detection and a danger zone that follows their every step.
Project M.E.T: A game prototype made during summer 2019 that uses 3D Platforming and turn-based combat elements.
Bunker Balls: A rolling ball game where two players race each other to reach the bottom of the level.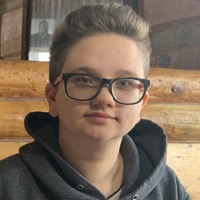 Laura is seeking an entry level game design position that can allow her to start learning what the industry is like outside of university. Her focus is on digital games with a love for action adventure, role playing and horror games. She has a preference for art based positions and working with smaller teams but is open to anything. 
Example Games
Intergalactic Cook-Off: A single player cooking game set in space with a focus on diversity and community as the player explores new cultures and meet new people throughout the competition.
Beesic Income: A bee-themed 2-4 player card game meant to tech players the importance of basic income. The game starts of with players able to rely on basic income to live, but a new queen puts a stop to that teaching player the struggle of living without it.  
Koje-do Escape from Compound 76: A 2-4 player board game in which the players have been captured as prisoners of war and must escape the compound before its too late. The players must take turns to sneak around the compound and avoid the constantly rotating spotlight in the centre of the map.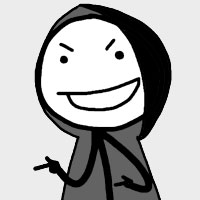 Son Le is hunting for opportunities to work with digital game projects on various levels. His strengths include intermediate programming, and novice 3D designing. He wishes that his skills could help constructing games which will generate interesting interactions between players.
Example Games
Subtradd: A mini analog game that aims to assist children in learning about two basic math operation, subtracting and adding.
Tile Dash: A 3D marble racing game where the map is never the same.
CommuniTEA: A 2D tea shop game where a single robot must unite what is left of humanity through the sheer power of tea.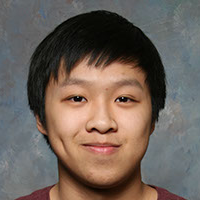 Austin is seeking a position in digital game design. His focus is on mechanic design, as well as level design.
Example Games
Red Bull Mind Gamers Escape Room: Red Bull Mind Gamers Escape Room World Championship brought together some of the most capable escape room puzzlers in the world. Austin was part of the team that helped to design these escape room challenges.
You Are Wanted: Austin was a member of the design team for an escape room based press event for You Are Wanted, a German Amazon Prime Original TV series.
ReVolt: A stealth game where players avoid detection and danger from guards and a relentless "danger zone" that pursues the player.
Connor is seeking a position in digital game design. His focuses are game mechanics and systems design.

Example Games
Test Subject 901: A horror VR game where players find their way out of a dark facility while avoiding a monstrous creature on the prowl.
Molten Mania: A board game where players control volcanoes to maintain the rock cycle and learn about volcanic processes.
Intergalactic Cook-Off: Travel through space discovering new ingredients, recipes, and friends as you compete to see who the best chef in the galaxy is.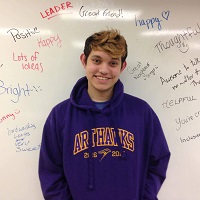 Luke is seeking a position in the digital game development industry.
Example Games
Colour Wheel Clash: A micro-card game designed to teach the basics of colour theory.
Discarded: A card game (physical and digital) designed to show how there is discrimination in healthcare.
Intergalactic Cook-Off: A cooking game where players compete in a space cooking competition.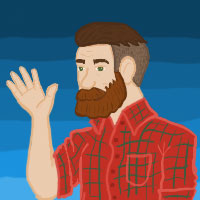 Rex is seeking positions in game design. His focus is on console video game development.
Example Games
Plaque Attack: A micro card game that helps players learn the importance of dental hygiene in the removal of plaque.
Molten Mania: A competitive turn based board game where players try to acquire the most points through building and erupting volcanoes. Molten Mania was designed to help high school students learn about the life cycle of volcanoes.
Communitea: A puzzle-based community simulator in which players help the residents of a town suffering from radiation poisoning by serving them healing teas and lending a listening ear.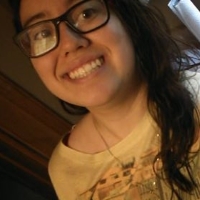 Jelena is eager to find positions in narrative design and worldbuilding. She has experience working with Twine, as well as homebrewing for role-playing game systems such as Dungeons & Dragons.
Example Games
Intergalactic Cook-Off: A space-based cooking game in which players recruit a team of chefs to compete for the title of Top Chefs.
You Are Wanted: An escape room promotional event in Germany for the Amazon Prime show You Are Wanted.
Laji: A Twine game designed to demonstrate to players the strifes and struggles of Syrian families that immigrated to Canada due to the Syrian Civil War.