Meet our incoming doctoral cohort
Meet the incoming doctoral cohort for September 2023. 
"We welcome our new colleagues in the doctoral program and are very excited about their research interests" said Michael Woodford, Associate Dean for the Faculty of Social Work's PhD Program. "I look forward to working with them and supporting their growth and development as they pursue their scholarly goals."
Meet the Incoming Cohort 
Nicole Augustine (she/her)  
BA, Mi'kmaq Maliseet Bachelor of Social Work, MSW – Indigenous Field of Study, Graduate Diploma in Indigenous Policy and Administration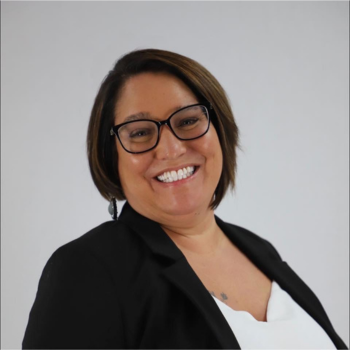 Nicole is a Mi'kmaq woman who carries a wealth of knowledge and experience. Nicole's education has brought unique opportunities and has led her to work with various Indigenous organizations and several research positions with different universities. Throughout her work and her educational journey, and more recently with her business Piloiangitasi Consultation Services, Nicole offers a "different way of thinking" to addressing the social, political, economic, and cultural impacts of colonization while focusing on the resurgence of ceremony through Indigenous research methodologies.
Fun Fact: Nicole owns an emotional support dog named Bug the Pug. 
Nicole Guillemette-Hayes (she/her) 
BSW, MSW, RSW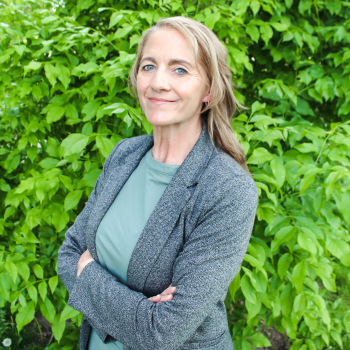 I have been practicing clinical social work for over 20 years. I am also an educator in the field, which has become my passion. My research interests are the developmental and emotional impacts of the Covid 19 pandemic on children and youth. I wish to examine how children and youth from marginalized communities fared in comparison to their non-marginalized peers during and post-pandemic. I am looking forward to being part of the 2023-24 PhD cohort.

Fun Fact: I live in the beautiful Niagara Region with my husband and daughter.  Fun fact, there is a strong chance that all three of us will be attending university at the same time!  I love coffee, to travel, and walking my dog. 
Victoria Huang (she/her)  
BSc, MSW, RSW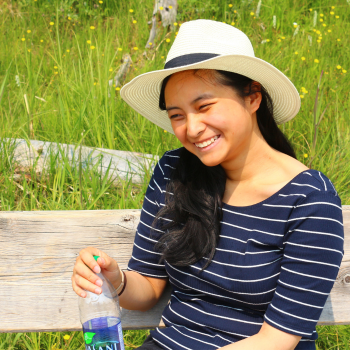 I love learning and have always been passionate about social justice in all its forms. After graduating from Laurier's MSW program I worked in the public sector in housing and mental health, as well as in private practice. My research focus was hard to decide on! One of my biggest pet peeves working in the social work field were the seemingly arbitrary policy decisions that determined the options that service users were given. My hope is to research how to create multicultural, client-centred policies to improve access and efficacy of our mental health care system. 

Fun Fact: I love to try different cheeses and play cute video games with my partner!
Lisa Lavigne Jarvis (she/her) 
BA Recreation & Leisure Studies, MSW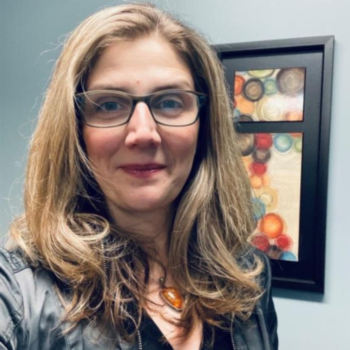 Bringing more than 20 years of experience in social services and the post-secondary sector, my background includes a combination of professional social work and community development experience, primarily in the developmental services sector, community-based research, international service learning, practicum coordination and supervision, and teaching. My almost 25 years working and living with people with intellectual disabilities has formed me and continues to nurture me in my commitment to social justice, building mutual relationships, and honouring the dignity of every person. I am interested in critically exploring community-university collaboration along with factors that lead to increased civic engagement and social responsibility.

Fun Fact: I have 5 kids - 4 of my own and 1 bonus (we are FamilyHome providers through Extend-A-Family Waterloo Region). I was born and raised in Kitchener, but spent about 15 years in York Region (Richmond Hill/Newmarket area). I love going to the gym and baking and cooking (with or without my kids). I lived in the Dominican Republic and love Bachata and Salsa dancing!
Sabina Mezhibovsky (she/her/hers)  
B.Sc.T.E., BSW, MSW, RSW, Teaching Certificate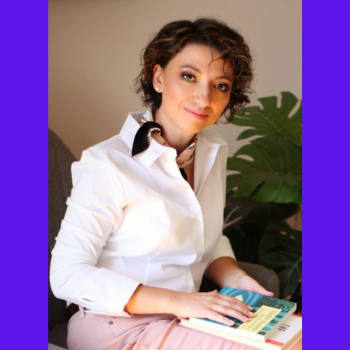 Throughout her career, Sabina was fulfilling different roles as a senior counsellor, social work student supervisor, crisis hotline trainer, programs developer and director of care. Sabina's current research interest focuses on the intersection of immigration and IPV as a multifaceted phenomenon with far reaching consequences. Armed with 19 years of experience in this sector as a therapist, group facilitator and researcher in different countries, she seeks to illuminate new voices, amplify their narratives, and bring meaningful societal change.  Sabina believes in the power of classroom wisdom and fieldwork experience in fostering interdisciplinary dialogues that transcend boundaries and forge new frontiers.

Fun Fact: Along with her professional roles, Sabina is an avid craftist, gardening enthusiast, inverted dreamer and positive lifestyle devotee.  You could find her busy with sewing or embroidery; doing karate or singing in a choir; cooking or replanning a garden.
Fawzia Patel (she/her)  
BA, BSW, MSW, RSW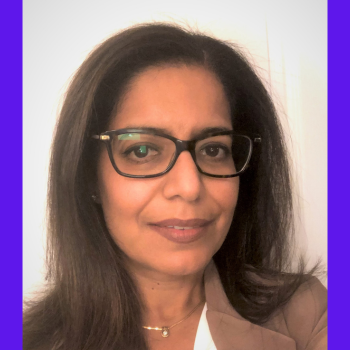 I have worked in mental health, IPV, Children's Aid and in hospital, government and non-profit counselling agencies.  Since 2011 I have been a Clinical Investigator with the Office of the Children's Lawyer conducting custody assessments and assisting with legal representation of children.  I also have a private clinical practice with adults and adolescents and provide Voice of the Child reports.  I have developed and offer EDI training which incorporates critical race concepts.  I am EMDR trained and my areas of interest are trauma and neuropsychology.  I would like to pursue the study of racialized trauma further in the PhD program.
Fun Fact: I have two teenaged children; one has just completed her second year at Laurier and the other is in Grade 11.  I love going for walks with my dog, watching crime shows, playing word games with my teens, knitting, gardening, working out and yoga.
Chelsea Takalo (she/they)  
BSW, MSW
Chelsea is an EDI and human rights organizational change specialist with over 20 years of experience in designing and delivering systems change initiatives based on equity, anti-oppression, trauma informed practices, social justice, and human rights. Their work involves managing complex, large scale, public facing human rights concerns and facilitating restorative and transformative responses centred in cultural safety and collective care. Additionally, they have transformed schools and institutions through the co-construction, facilitation, and reporting on multi-year EDI strategic plans including professional learning, ongoing gathering of quantitative and qualitative stakeholder data, and community engagement events, programs, and campaigns.   
Fun Fact: Chelsea fuels her self care through singing and dancing, and is a zumba instructor.
Sarah Tremblett (she/her)  
BSW, MSW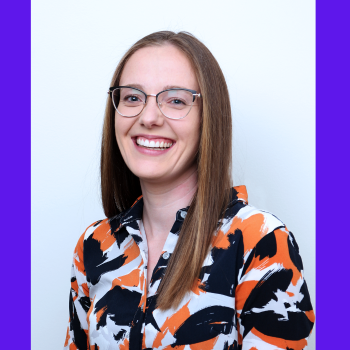 I discovered my passion for First Nations child welfare when I began my career as a child protection worker with Mikmaw Family and Childrens Services of Nova Scotia.  Since then, my educational and career goals have focused on better understanding First Nations child welfare systems across Canada, and supporting those who are involved in these systems. I have worked as a counsellor at Kahnawake First Nation, providing clinical services to children and families. I also have experience in hospital social work and private practice as a children's therapist.  My research interests include understanding and exploring the use and impacts of risk assessment in First Nations child welfare services.
Fun Fact: I love to spend time outdoors, especially hiking and camping!