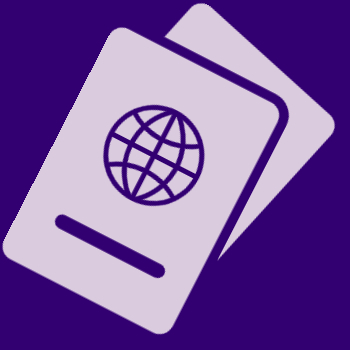 How to apply for a Temporary Residence Visa (TRV) from within Canada
You must apply for a temporary resident visa (TRV) from within Canada if your TRV has recently expired or if you have received your extended study permit. 
When to Apply
At least three months before your planned departure from Canada or after you get or extend a study/work permit.
How to Apply
Apply Online
Sign in to your IRCC secure account to apply.
Use the Form
Complete the Application for Temporary Resident Visa [IMM5257].
Make sure you are using the newest form. You can download the form from your IRCC account.
Log in to your IRCC account before you begin your application.
Cost and Processing Time
The application cost is $100. 
Check the IRCC website for processing times. Online application processing times are usually faster.
Supporting Documents
Copy of valid study permit or work permit (e.g. post-graduation or spouse/partner work permit).
Passport.
Upload a copy of your passport (include the bio-data page plus any pages with stamps, visas or markings).
If your application is approved, IRCC will email you a request for your original passport.
After you receive your request, you must mail your original passport to Ottawa.
Do not send by regular mail – send it through Xpresspost so it can be tracked.
Passport style digital photo.
Verification of Enrolment (VOE) for next term (if available) or your current term (current students only).
Proof of means of financial support – minimum $10,000 CAD per year plus tuition. Proof may include a combination of:
a current official letter from your bank showing your account balances, or
an official letter stating a scholarship, or
a letter of financial support from a sponsor (such as a parent or friend), and
a current official letter from your bank showing that you have money that meets the minimum requirement.
Undergraduate students: Request your transcript through LORIS.
LEAF students: Email leaf@wlu.ca. 
Pre-MBA students: Email Jason Whalen at jawhalen@wlu.ca. 
Once your application is approved, IRCC will ask that you send them your passport so they can affix your visa to it. We recommend that you don't send your passport through regular mail, but that you use Xpresspost so it can be tracked.
Mailing Instructions
1. Buy two prepaid 24x32 cm Xpresspost-National envelopes at any Canada Post retail outlet.
Put one envelope in the other envelope.
IRCC uses the second envelope to return your passport and other documents to you.
Note the tracking number for each envelope.
2. Enclose the documents you are sending to support your application.
Include the application approval letter.
3. Complete the mailing information.
Important Notes
If you do not send a second prepaid 

Xpresspost

 envelope, IRCC will return your passport by regular mail. The office is not responsible for items get lost in the mail. 

 

IRCC

 will only return your passport through regular mail or a prepaid 

Xpresspost

 envelope. If you include a prepaid envelope from a private courier company, 

they 

will not use it.

You cannot apply through the CPC-O office if you do not live in Canada.