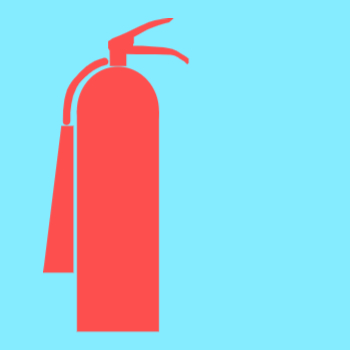 Fire Safety in Residence
Fire Safety Expectations
Do not tamper or disable fire safety/detection equipment, including smoke detectors.
Do not leave electrical devices or appliances on and unattended (e.g. decorative lights, kitchen stoves or appliances, curling irons, hair straighteners, etc.). 
Do not overload electrical outlets and use only CSA approved power bars for electrical devices.
Extension cords and space heaters are prohibted in residence because they are often misused and pose a significant fire risk.
Fire Equipment and Alarms
Discharging, tampering with, or operating any fire prevention or detection apparatus for any purpose
other than the control of fire is prohibited. Misuse of the fire alarm is a crime and will be treated very seriously by the Department of Residence, Wilfrid Laurier University and Regional Police. Residence students who pull the fire alarm in the absence of a fire will be subject to severe disciplinary sanctions, including but not limited to the following: criminal charges, fines, academic sanctions and eviction from residence.
Fire Evacuation Expectations
All residents must immediately vacate their rooms and the building when the fire alarm sounds.
On discovering fire, sound the alarm.
On hearing the alarm, evacuate the building.
Evacuation Procedure
Failure to leave the building is a serious infraction of the law and may result in a serious fine from the fire department and possible eviction from residence.
Students must act in an orderly and disciplined manner at all times.
The building must be completely evacuated, including all recreational and common areas.
The elevator is not to be used during an evacuation.
Close windows if time permits.
All residents will make their way in an orderly manner to the closest exit and proceed to the outside area as quickly as possible. Move away from the building. Do not block entrances.
Be aware of an alternate exit if a particular exit is blocked.
Walk quickly at all times – do not run.
Familiarize yourself with the location of all fire alarms, exits and procedures.
Remain outside the building until the fire department or Special Constable Services indicates that you may return.
During inclement weather or when an evacuation will last for a length of time, proceed directly to an alternate campus building assigned by the Residence Life staff.