Staff
Emily Daniel, Indigenous Student Support Coordinator, Waterloo Campus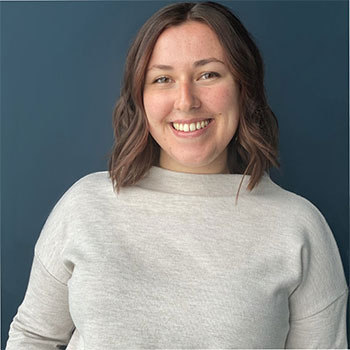 Emily is Anishinaabe Kwe with lineage from Wiikwemkoong Unceded Territory. She works with community and university partners to provide various supports to Indigenous students at Laurier. Emily also plans and coordinators academic, cultural, and social programming offered at the Waterloo campus Indigenous Student Centre.
E: edaniel@wlu.ca 
T: 519.884.0710 x4897
Margaret Neveau, Indigenous Student Support Coordinator, Brantford Campus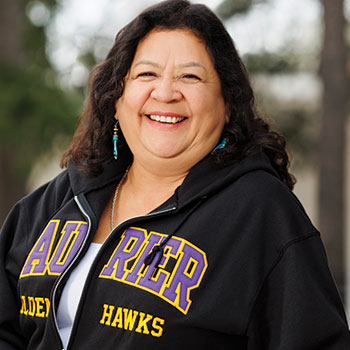 Margaret is Anishinaabekwe from Batchewana First Nation located on the Eastern shores of Lake Superior. She has over 10 years of experience providing cultural, social, physical and emotional support to students – which is vital to her role. Margaret's Anishinaabe name is Neegaabeeshbesingkwe, which translates to mean 'water that falls woman.'
E: mneveau@wlu.ca 
T: 519.884.0710 x5884
Corri Daniels, Indigenous Events Support Coordinator
Corri Daniels is a Cree sixties scoop survivor from Gordon First Nation in Treaty 4 Territory. Corri's role includes organizing key flagship events such as the Indigenist Research Symposium, weekly soup lunches and planning Indigenous Education Week activities aimed at promoting Indigenous education to the campus and community.
E: codaniels@wlu.ca 
T: 519.884.0710 x4313