Provide Support
If someone has disclosed an experience of gendered or sexual violence to you, you may feel overwhelmed or worried that you might do or say the wrong thing. It is normal to feel this way, but there is also support available to you. You can contact the sexual violence support advocate or the local Sexual Violence Support Centre to ask for help in supporting a survivor who has disclosed an experience of violence to you.
Be assured that you don't have to be an expert to provide a supportive response. If someone discloses to you that they have experienced gendered violence, it's important to:
Listen to the survivor, giving them your undivided attention. If they approach you at a time and place where there are others around, arrange to meet with them privately later.
Respect their right to confidentiality and let them know about any potential limits to confidentiality as soon as possible if you are a staff or faculty member. This may feel awkward but it's important for survivors to be fully informed before they share information. If you have questions about the limits to confidentiality please contact the sexual violence support advocate.
Tell them you believe them and it is not their fault.
Let them tell you only what they want to share. Don't pry for details or ask "why" questions that may imply that they're at fault.
Ask what support looks like for them, don't assume what they need, or make decisions for them. Provide referrals with their consent. For example, "Would you like me to refer you to resources?"
Emphasize the survivor's strengths, such as the courage they displayed in disclosing and the determination they have to make it to this point. Validate their coping mechanisms.
Good questions to ask include: "Are you safe now?" or "Is there anything else you would like to tell me?"
Make a plan to follow up in a way that feels comfortable for both of you.
Do not think you're going to 'save the day' or solve the survivor's problems in a short time. Your support and influence is important, but don't have unrealistic expectations about what you can do.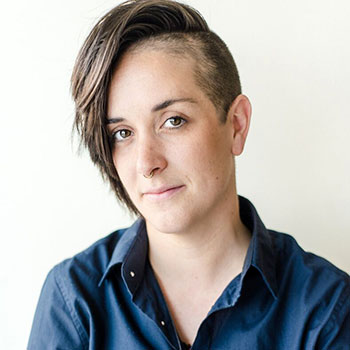 Sarah Scanlon, Sexual Violence Response Coordinator
E: sscanlon@wlu.ca
T: 519.884.0710 x4847
Contacts
Laurier's Sexual Violence Response Coordinator
Sexual Assault Centre of Brant 24 hour crisis and support line: 519-751-3471
Sexual Assault Support Centre of Waterloo Region 24 hour support line: 519-741-8633 (phone support available in over 200 languages through an interpreter services)
The Centre for Research and Education on Violence Against Women and Children provides in-depth online training about how to respond to disclosures through a series of videos, which also explore how gender, race, class, culture, disability and sexuality impact our understanding of and experiences of sexual violence.