Receive Support
Support is available to all members of the Laurier community who have been impacted by gendered or sexual violence, regardless of when or where the violence took place. Laurier has a sexual violence response coordinator whose role is to help you to understand what options are available to you on and off campus. She is here to listen to you, and, with your consent, she can assist you with:
Safety planning.
Referrals to counselling and medical services.
Trauma-informed care resources.
Academic and campus accommodations.
Understanding the on- and off-campus reporting and complaint options available to you (including understanding official complaint procedures).
Navigating systems and resources within the university and the broader community.
Supporting communications between the survivor and the university.
Advocacy within university and legal systems.
Resources for all individuals who have been impacted by gender based or sexual violence (e.g., family and friends of survivors, people who have received disclosures, and people who have caused harm).
Understanding limits to confidentiality.
All services are available in person, over the phone, or through email.
Additionally, through partnerships with the Sexual Assault Centre of Brant and the Sexual Assault Support Centre of Waterloo Region, sexual violence counselling is available on-campus in both Waterloo and Brantford.
24/7 Contacts and On-Campus Sexual Assault Centre Support
If you are in need of support outside of regular university hours, or to make an appointment with on-campus counsellors from the local sexual assault support centres contact: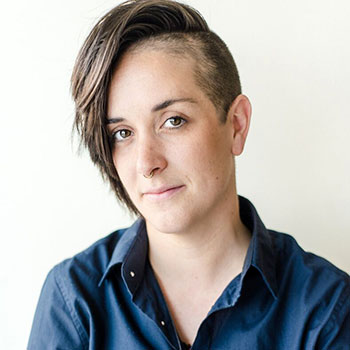 Sarah Scanlon, Sexual Violence Response Coordinator
E: sscanlon@wlu.ca
T: 519.884.0710 x4847
The Sexual Assault Support Centre of Waterloo Region 24-hour support line: 519.741.8633. Phone support is available in over 200 languages through an interpreter service.
On-Campus Sexual Assault Support Centre Counselling: Call 519.571.0121 or e-mail intake@sascwr.org.
The Sexual Assault Centre of Brant 24-hour crisis and support line: 519.751.3471.
On-Campus Sexual Assault Centre Counselling and Advocacy: Contact the Sexual Violence Counsellor and Advocate Hayley Moody at hayley@sacbrant.ca or 519.751.1164 x209.
Laurier's Commitment to Survivors
All survivors of gendered and sexual violence at Laurier have the right to:
Be provided with non-judgmental and compassionate support;
Be treated with dignity and respect;
Be informed about on- and off-campus services, resources, and official complaint and reporting options;
Choose whether or not to access support services and decide which services they feel would be most beneficial;
Include a support person of their choice in meetings related to their case;
Have all reasonable actions taken to provide a safe and supportive working, learning and living environment including accommodations related to academics, work, campus life, recreation, and residence;
Receive assistance in developing a personal and/or workplace safety plan; and
Be kept informed, in a timely manner, about university processes that are undertaken as a result of information they have disclosed or reported, including who is informed about a case, the status and outcome of an investigation, and whether accountability measures have been taken.
Limits to Confidentiality
The university will respect a survivor's privacy and honour requests for confidentiality to the greatest extent possible; however, there may be times when the university may need to breach
confidentiality, such as when:
There is reasonable basis to believe someone is at imminent risk, risk of self-harm, or risk of harming another;
Members of the university or broader community may be at risk of harm as determined by the university (e.g., when there is an established pattern of behaviour, or the alleged perpetrator is in a position of authority);
Reporting is legally required as per the Child and Family Services Act because an incident involves a child 16 or under;
Laurier Special Constables become aware in any way of gendered and/or sexual violence and may have an obligation to report to the local police;
A Laurier employee is legally obligated and must hand over case notes or other documentation in relation to a criminal or civil proceeding;
A member of the university community becomes aware of workplace violence or the threat of violence, which they must report immediately as per Laurier's Workplace Violence Prevention Policy; or
A residence don receives information about an incident of gendered and/or sexual violence that took place in a Laurier residence.
Survivors will be kept informed about which individuals have been notified and what information they have been given.