Rubrics (MyLS Course Tool)
Rubrics is a course tool in MyLS.
Your instructor may attach a rubric to a Dropbox folder, discussion, quiz or grade item.
Rubrics:
Are used to assess your achievement in activities in a course, based on predefined achievement levels and assessment criteria.
Help ensure that activities are evaluated fairly and consistently.
You may be able to view the grading criteria in advance of submitting assignments, which will help you complete the assignment well.
Dropbox Rubrics
Click the assignment in the Dropbox to view the rubric. If available, the rubric appears at the top of the assignment.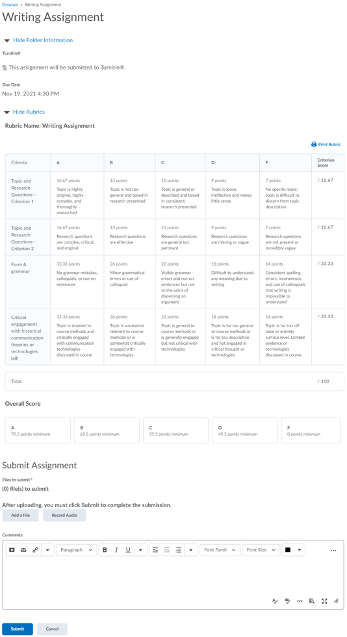 Graded Assignments
Completed rubrics are displayed in the feedback.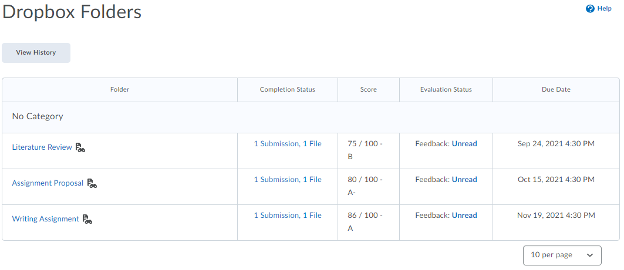 To view the rubric, click "Unread" under the Evaluation Status column in the Dropbox Folders.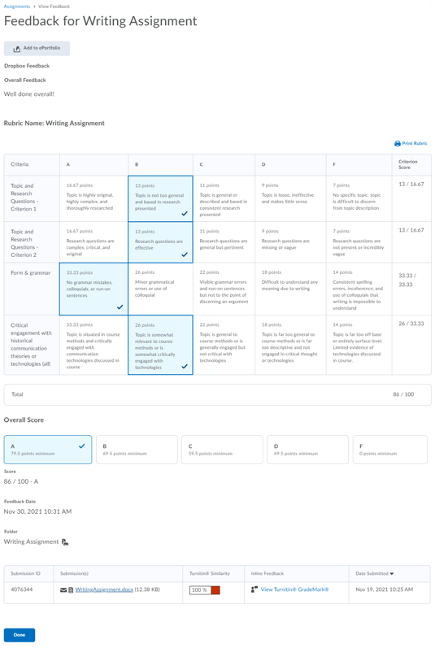 Grades Rubrics
Graded rubric feedback for discussions, assignments and quizzes can be seen in the Grades course tool.
Click "View Graded Rubric" under the Comments and Assessments column.