MyLS Course Homepage
The course homepage is the landing page for your course. Learn more about the components of the course homepage and the course tools below.
Homepage Components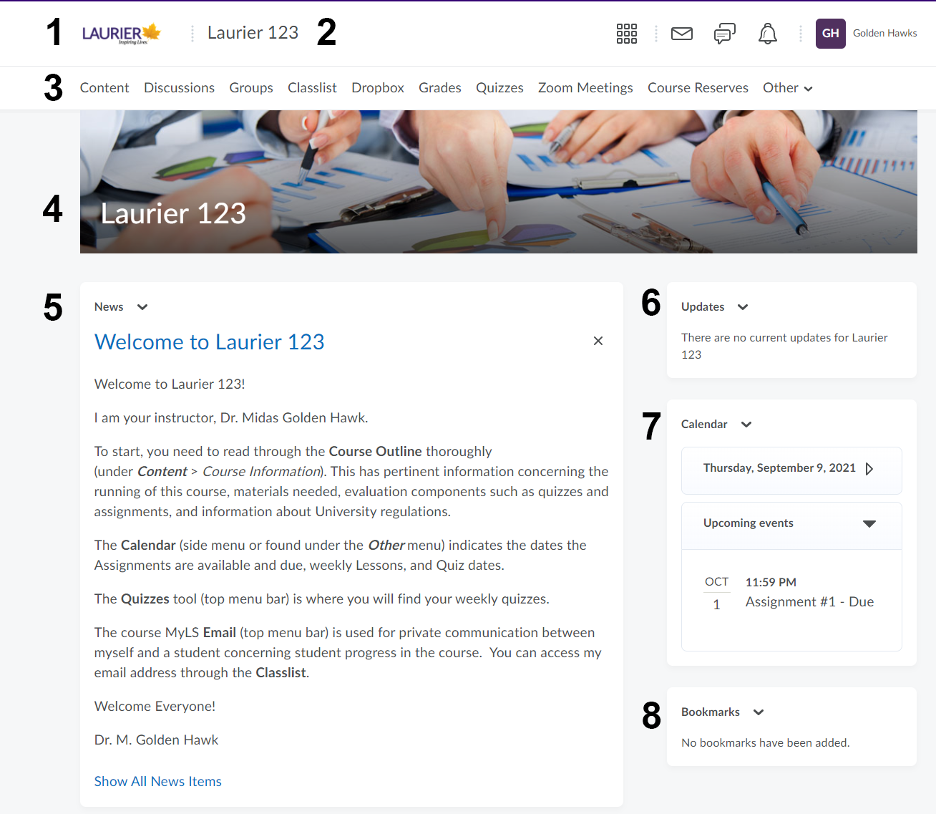 1. Laurier logo: Click the logo to return to the MyLearningSpace home page.
2. Course name: Identifies the course you are in. When you click the course name, you will return to the course homepage.
3. Navigation bar: Provides access to the tools used in your course. The navigation bar may vary by course.
4. Course banner: Umage used to identify your course.
5. News: Lists course announcements and information posted by your instructor.
6. Course updates: Displays the number of new items like discussion posts, available quizzes and email.
7. Calendar: May list important dates for quizzes, assignments, assigned readings and more.
8. Bookmarks: List of bookmarked Content items.
Course Tools
Learn more about the course tools that are essential to your learning experience in MyLearningSpace. Your instructor may use some or all of these tools in your course.