Biology Seminar Series
The department of Biology offers a bi-weekly seminar series where all undergraduate, post-doctoral fellows, and instructors are welcome.  All seminars reflect the integrative nature of the biological research undertaken in the department.  
All graduate and senior honours Biology students are expected to attend the virtual seminar series.
Seminar Speakers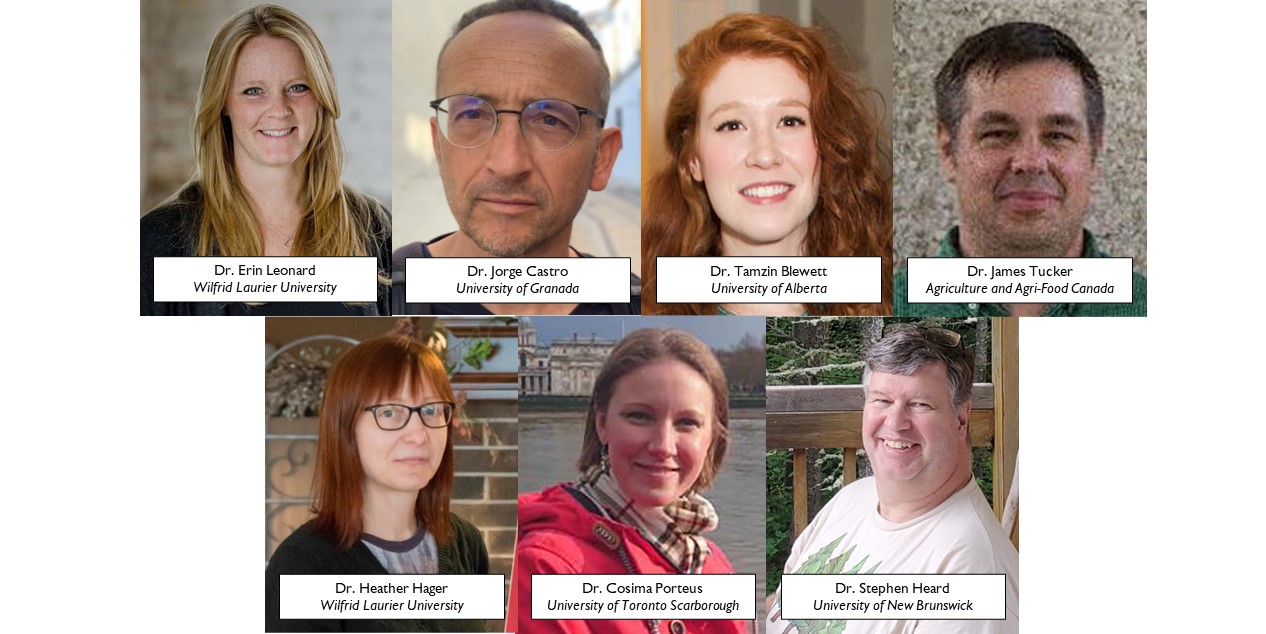 Fall 2023 Schedule
Friday, September 15th at 2:30 p.m.: Dr. Erin Leonard (Wilfrid Laurier University) - A Comparative Approach to Multiple Stressors in Aquatic Environments: Low Oxygen and Metals (Hybrid-format event; attend in BA209 or register for attendance via Zoom)

Friday, September 22nd at 2:30 p.m.: BI601 Integrative Biology Sessions (Hybrid-format event; attend in BA209 or register for attendance via Zoom)

Friday, October 6th at 2:30 p.m.: Dr. Jorge Castro (University of Granada) - Post-fire recovery in the framework of precision restoration: what to do and what not to do (Hybrid-format event; attend in BA209 or register for attendance via Zoom)

Friday, October 27th at 2:30 p.m.: BI499 Proposal Presentations (Format TBD; attend in BA209)

Friday, November 3rd at 2:30 p.m.: Dr. Tamzin Blewett (University of Alberta) - How biotic and abiotic stressors influence toxicity (Hybrid-format event; attend in BA209 or register for attendance via Zoom)

Friday, November 17th at 2:30 p.m.: Dr. James Tucker (Agriculture and Agri-Food Canada) - Genetic enhancement of disease resistance in barley for production in western Canada (VIRTUAL ZOOMINAR event; register for attendance via Zoom)

Friday, December 1st at 2:30 p.m.: MSc Graduate Symposia (Hybrid-format event; attend in BA209 or register for attendance via Zoom)
Winter 2024 Schedule
Friday, January 19th at 2:30 p.m.: Dr. Heather Hager (Wilfrid Laurier University) - Evaluating assumptions about invasive plants, plant-fungus symbiosis, and other systems (Format TBD)

Friday, February 16th at 2:30 p.m.: MSc Graduate Symposia (Format TBD)

Friday, March 1st at 2:30 p.m.: Dr. Cosima Porteus (University of Toronto Scarborough) - The effects of anthropogenic stressors on the sensory systems of aquatic animals (Hybrid-format event; attend in BA209 or register for attendance via Zoom)

Friday, March 15th at 2:30 p.m.: Dr. Stephen Heard (University of New Brunswick) - Science's most creative act: Species naming and some of its consequences (VIRTUAL ZOOMINAR event; register for attendance via Zoom)

Tuesday or Wednesday, April 9th/10th TBD: BI499 Biology Colloquium (Format TBD)

Friday, April 19th at 2:30 p.m.: MSc Graduate Symposia (Format TBD)