Staff Listing
The friendly and dedicated team at International Student Support is here to help you make the most of your time at Laurier. Even though we're not physically in our office on campus, we're still available to support you. Email us to set up an appointment, to get answers to your questions, for support or just to say hi!
Connect with our: 
We look forward to connecting with you!
International Student Advisors
Our International Student Advisors (ISA) are available to assist all international students in Waterloo and Brantford. Advisors provide support, answer questions and help you find the resources you need. They can help you with:
academic planning
immigration information and support
adapting to life in Canada
health and wellness
career development
financial challenges
university procedures and policies
If you would like to meet with an ISA, schedule an appointment or come by the Laurier International office during drop-in hours.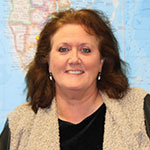 Welcome to Laurier International! I am the first face you will be greeted with when you come into our office.
I have been with Laurier International since January 2013, and I have loved every minute of meeting our new international students.
Contact Information
T: 519.884.0710 x2227
Campus: Waterloo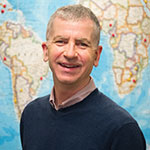 I have been working with international students for close to 25 years and currently I am the Chair of the Waterloo Region's Immigration Partnership. I look forward to meeting you during the various community events organized by International Student Support.
Contact Information
T: 519.884.0710 x6704
Campus: Waterloo