Undergraduate Students
Laurier's Bachelor of Kinesiology (BKin) program is the study of human movement, sport and physical activity using the sciences, humanities, and social sciences. We value a broad approach to the disciplines of kinesiology and physical activity, where the application of theoretical knowledge is key. That means in addition to taking practicum/activity courses in fundamental and applied movement skills, you'll study physical activity through the integrative perspectives of psychology, motor control, sociology, biomechanics, history, physiology, health, and philosophy.
You may choose to focus your studies in one of four concentration areas, which will appear on your transcript:
Athletic Performance and Injury Management.
Movement, Health and Development.
Physical Activity Education and Promotion.
Sport Development and Management.
Kin Kouncil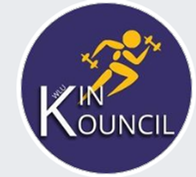 Kin Kouncil is comprised of Kinesiology and Physical Education undergraduate students from all four years of study. Together we work to alleviate the stress of school and enrich our and our classmates' lives. This may include activities such as "meet the profs" events, Kin Klothing sales, Kintramurals, Kin Socials, Kin Games, and an end-of-the-year Kinesiology formal. 
Kin Kouncil provides you the opportunity to meet and network with students your and other years and have input into your university experience. For more information, email WLUKinKouncil@gmail.com. 
Stay Connected